Kelsey Fagan, Juneau, Alaska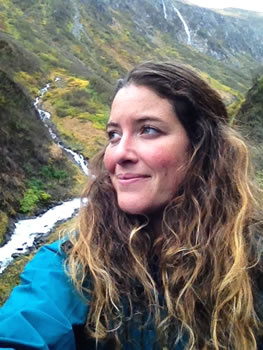 Kelsey Fagan is located in her hometown Juneau, Alaska. Fagan's watercolor art is a popular hit with the locals, her artwork depicts Alaska and its beauty. The artist even includes positive words hidden inside her work for you to find!
Kelsey H. Fagan is an art therapist by training, artist by nature and general Jane of all trades by luck and circumstance. Returning to her childhood hometown of Juneau, Alaska as an adult was never the plan, and it has been a delight-filled surprise, bringing with it new exploits in the realms of art, adventure and love... and sometimes all three at once. She lives a sweet life with her partner who loves to jump off things with his parachute, skis and a grin, and their ball-obsessed brown dog, Huckleberry Hound Brown, all in a house she helped her dad build in North Douglas…yet another set of unexpected delights she never could have predicted.
Kelsey established Elevate in 2018 in Juneau, Alaska as a platform to share her art and to extend her reach as an artist, art therapist and community member wanting to affect positive change in a world that can feel disconnected.

Dedicated to contributing to a thriving arts and business community on a local level, all of Elevate's work is (re)produced locally in Juneau. Fine art prints are produced by Ice Fog Press, hats in her Policy of Generosity Artful Trucker Hat Series are hand produced by Aurora Projekt, and greeting cards are produced by Alaska Litho.
Inquiries regarding commissions as well as sales of originals, prints, cards, and hats are always welcome.