Frank Lynn Pierce | Juneau, Alaska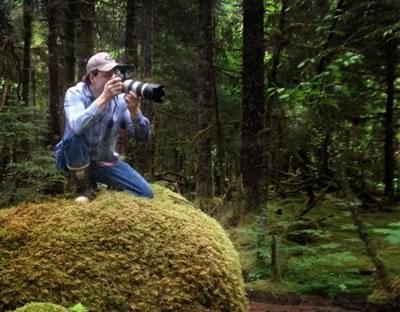 Juneau, Alaska's, award-winning photographer Frank Lynn Pierce brings his love of Alaska's beautiful outdoors to you through his fine art photography. Raised in Juneau and having explored the vast reaches of Alaska, Frank continues living and loving life in the last frontier.
Frank's exhibition work includes images from the outdoors focusing on nature and landscape photography. Brown bears and mountain goats join calving glaciers and northern lights among his photography art. Frank also does portrait and event photography and other custom work.
Our photography prints from Frank Lynn Pierce are printed on metal and ready to hang on the wall—no additional frame needed! Dyes are infused directly into a specially-coated aluminum sheet to create a print with incredible luminescence, detail, and durability. With a brilliant, high-gloss surface that shows every detail. These images really "pop" and the color and brilliance are amazing!
All photos available for special order
| | |
| --- | --- |
| 8" x 12" | $98 |
| 12" x 18" | $185 |
| 16" x 24" | $275 |
| 20" x 30" | $375 |
| 24" x 36" | $675 |
Panoramic photos
| | |
| --- | --- |
| 6" x 12" | $85 |
| 9" x 18" | $155 |
| 12" x 24" | $225 |
| 15" x 30" | $325 |
| 18" x 36" | $575 |